Motus Art
Weekly moving art projects all created in JavaScript.
Follow on Instagram or Subscribe to my newsletter to get email when new projects are added.
Latest work
Week 5: Noctiluca scintillans (code)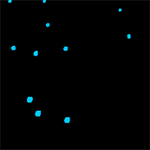 Week 2: Photoluminescent trail (code)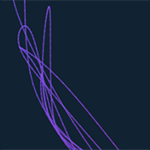 About Motus Art
Motus is an art project of coded motion and animation. Motus Art was created by Owen McAteer, a full stack web developer from Ireland who now lives in Madrid.
Weekly newsletter
Signup to the weekly newsletter and be informed when new projects are published.
Subscribe
License, share, learn
Feel free to edit, modify and learn from this code but please do credit a link back to this work. This project is licensed under the MIT License - see the LICENSE file for details.